JUDGE on Talent Shows and other Awards

SONY's Boogie Woogie, TusharUnadkat
2018 
AHIMSA – Art competition themed non-violence & peace, Toronto
2018 
Karva Chauth Pageant, Toronto
2018 KAIROS, IFT India
2017 South Asian Theater Festival, Toronto
2017 AHIMSA – Art competition themed non-violence & peace, Toronto
2017 Navli Navratri Dance Competition, Vaughn
2016 LOVEBIRDS Couples Dance Competition, Toronto
2010 SONY's BOOGIE WOOGIE (international), Toronto
2009 DESI IDOL North America, Chicago
2008 
DESI IDOL North America, Toronto
2007 
DESI IDOL North America, Toronto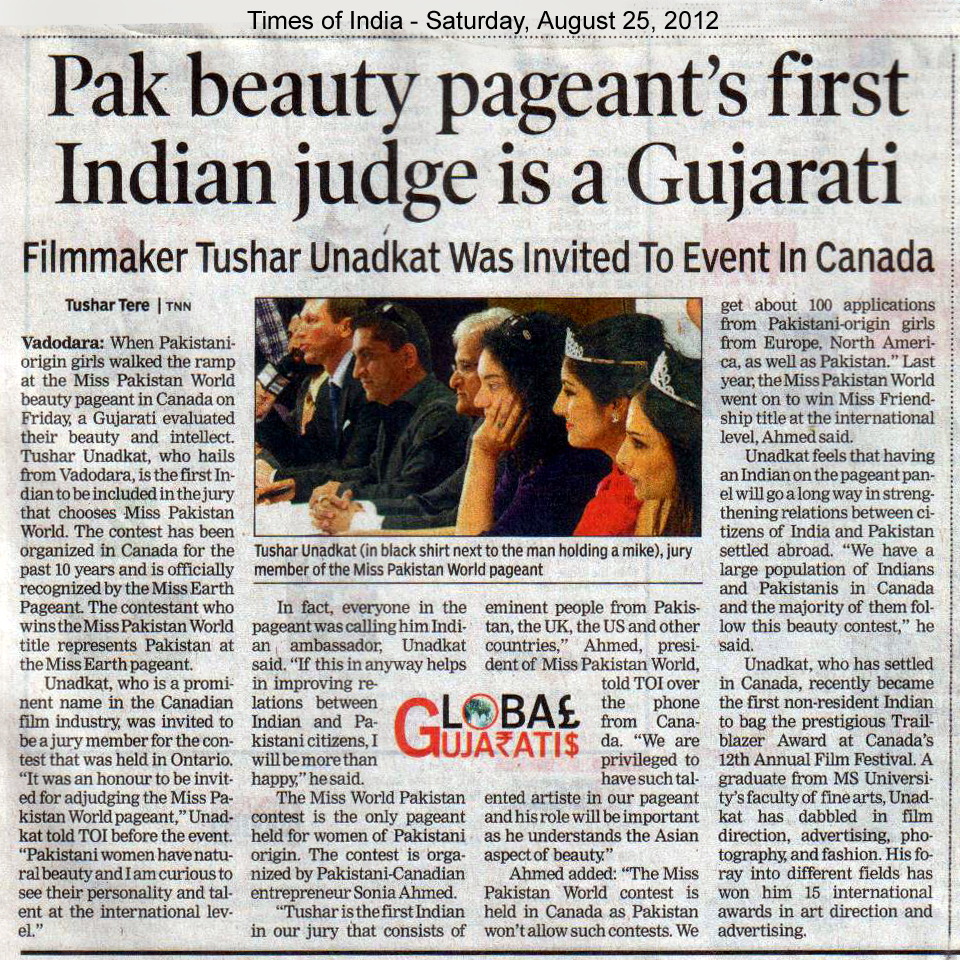 SONY's Boogie Woogie, TusharUnadkat
Judges on Talent shows are typically movers and shakers in the entertainment industry. Some of these include:
Knowledge and experience: Judges typically possess expertise and experience in the talent show field. For instance, a singing competition may select judges who are professional singers, producers, or music industry experts.
Charisma and personality: Judges on talent shows should have a likable and engaging character that will help to captivate the audience and keep them entertained. They should also be able to provide constructive criticism to the contestants in a helpful and not hurtful way.
Fairness and impartiality: Judges should be able to judge each contestant objectively and fairly without any personal biases or preferences.

JUDGE on Talent Shows

Communication skills: Judges should be able to communicate their opinions and feedback effectively to the contestants and the audience. They should also be able to explain their reasoning for their decisions.
Availability and commitment: Judges on talent shows often have to commit a significant amount of time to the show, including attending rehearsals, recording sessions, and live performances. They should be able to make themselves available for these commitments.
Professionalism: Judges should always conduct themselves on and off camera. They should also be respectful of the other judges, the contestants, and the production staff.
Ultimately, being a judge on a talent show requires a combination of talent, expertise, and personal qualities that make them entertaining and credible in the eyes of the audience.