Tushar Unadkat honoured with Trailblazer award at ReelWorld Film Festival in April 2012 and conferred Valedictorian at Rotman School of Management, University of Toronto on May 2012
Read more
"My portraits are more about me than they are about the people I photograph."
- Richard Avedon
Internationally celebrated, award-winning media personality, Tushar Unadkat is the CEO, Creative Director of MUKTA Advertising, and the Founder, Executive Director of Nouveau iDEA, Canada. He holds a Master of Design from the University of Dundee, Scotland, and BA Honors in Photography from the University of Wolverhampton, England.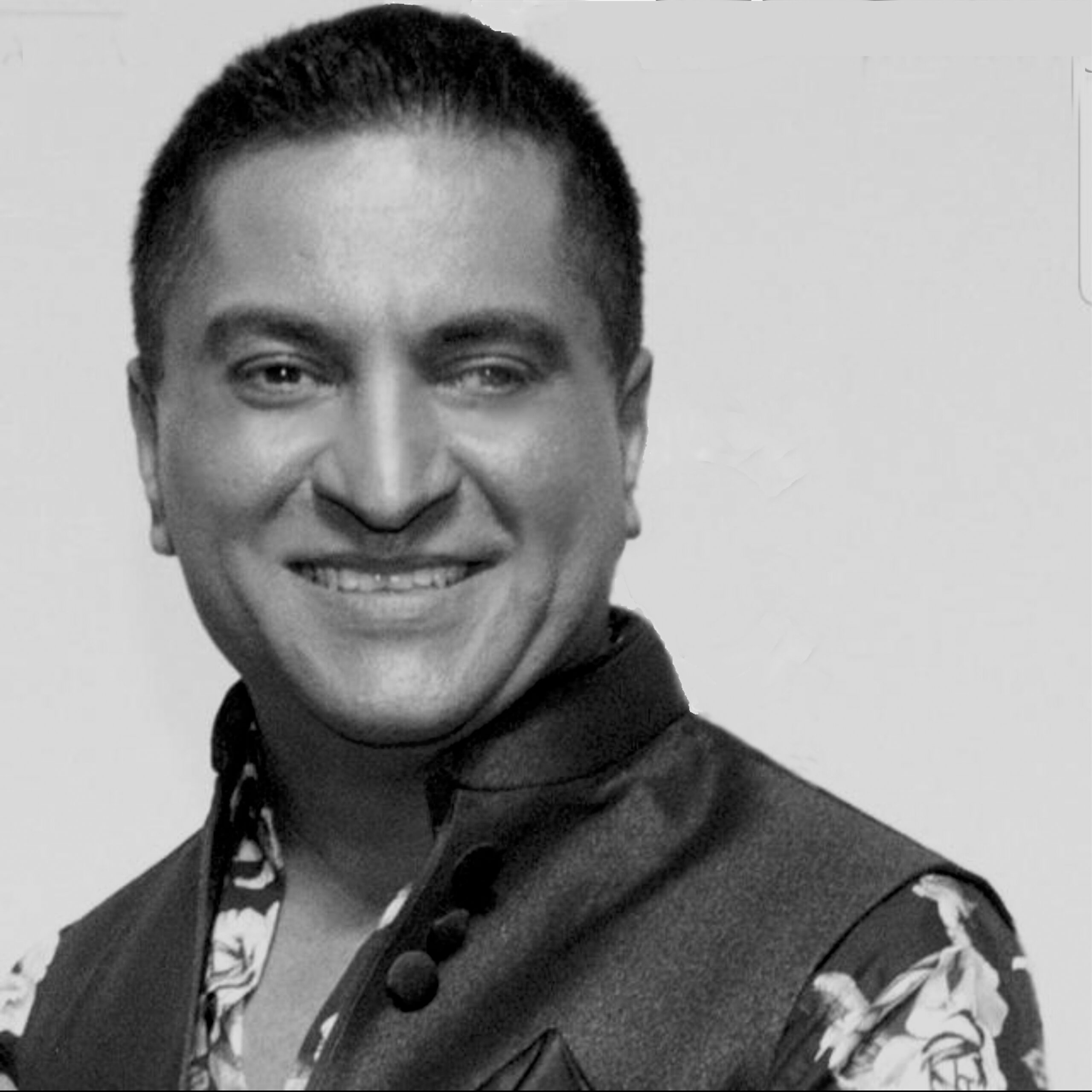 Finalist for 2019 Men of Honor Award and 2019 and 2014 Top 25 Canadian Immigrant Award, Unadkat executed art direction in the film, fashion, advertising, and events industries in the USA, England, Scotland, France, Germany, Netherlands, India, and Canada.
His photojournalistic research on the Indian Diaspora was nominated for the 1999 BBC Asia Awards and won a citation from the New York City Council Member in 2002.
This fine art photographic research on the Indian Diaspora "Home away from homeland" (AKA: "An Indian Abroad) has earned prestigious international art galleries' attention, and Unadkat has exhibited more than 25 solo shows around the World.
Tushar's artistic work has received admiration from many globally acclaimed dignitaries, including former Prime Minister of India, Dr. Inder Kumar Gujaral, former Minister of Culture Shri Girish Karnad, Shri Saed Jaffery, Shri Sunil Jannah, and Dr. Werner Mensky, amongst others.
Winning 22 international awards, Unadkat has worked with OSCAR-winning producers and editors, making an essential name in the Western Cross-Over Film Industry, earning credits on more than 30 films in his portfolio, and gaining rave reviews in the international film festival circuits.
Unadkat has also produced shows for India's National award-winning costume designers, namely Neeta Lulla (Bollywood Queen), Tarun Tahiliani, Vikram Phadnis, Alia Khan, MonaPali, to name a few.
Unadkat's most significant contribution to the artistic community is Nouveau iDEA: New International Dimension in Entertainment and Arts. He is the Founder, and Executive Director of the non-profit group that disseminates information, produces and promotes international arts with 85,000+ readerships, 8,000 network members, and an FB group with 10,000 members.
In 2006, Tushar Unadkat won the New Pioneers Award by Skills for Change for his commendable contribution as an immigrant to the Canadian community.
In 2012, Unadkat conferred the Valedictorian for the graduation ceremony to complete the Business Edge program from the Rotman School of Management, University of Toronto.
The 12th Annual ReelWorld Film Festival honored Unadkat as being Canada's Trailblazer in 2012.
Tushar was the Producer and Director of the 14th Annual TD Festival of South Asia (2016) that drew over 250,000 people for a weekend and won numerous mainstream accolades (See TAG TV Living Multiculturalism). In 2017, he had immense success with Producing and Directing the Taste of India Food Festival in downtown Toronto, attracting 50,000+ in attendance (See ZEE Canada Spotlight). Most recent success in festival promotions includes the SALA 2019 (South Asian Literature and Arts festival) produced by Art Forum SF.
Tushar dedicates his time to more philanthropic endeavors; he is a board member for diverse organizations. However, his pursuits are still international, and he successfully executes cinema and media arts management in Canada and abroad.
*Valedictorian is an academic title conferred upon the student who delivers the closing or farewell statement at a graduation ceremony. Usually, the Valedictorian is the highest-ranked student who graduated from an educational institution.
** Created in 2002, the Trailblazer Award recognizes the accomplishments of ethnically diverse Canadian entertainment industry professionals whose work has broadened our horizons. Over the past ten years, ReelWorld has recognized some of Canada's brightest talent for their ability to bring us innovative stories and to forge a bright future for the Canadian entertainment industry.
...a prominent figure on the South Asian art landscape.
...a noticeable figure on the South Asian art landscape.
...dynamic and multitalented ambassador of art and culture.
...a sharp eye for photography and set design.
outstanding achievements of emerging South Asian leaders.
Advertising Mastermind...
his photographs capture that detail, that way of life.
Intriguing photos captures a moment in the lives...
...a sharp eye for photography and set design.
The exquisite Unadkat's Photography Exhibit touched the hearts of many...
It captures the transnational hybridism of South Asian life experiences India, England, Scotland, the US & Germany.
A same shop on Golden Mile decorated with Diwali Lights speaks volumes on the character of the city.
His work is a vibrant display of people, colours, gestures, environmental decor and architecture that is representative of the many Asian cultures.
An up-and-coming voice contributing to the cultural diversity that makes Canada such a vibrant country; an individual in the film and video industry finding new ways to approach the craft; a professional making great strides.
An outstanding citizen, one who is worthy of the esteem of both the community and the great City of New York.
Very rarely do we come across people who are so positive and talented, that they exude this natural aura of beauty and perfection. I found this in Tushar, whose work speaks for itself, and whose personality goes beyond the ordinary.
The Indian may be abroad, but 'phir bhi dil hai Hindustani'. The photographs display yearning to return to roots. A few ordinary moments made extraordinary by the angle, the depth, the look.
You were wonderful in Toronto & I would gladly put you in my suitcase and have you travel with me every where I go!
The surrealist effect makes this "holiday photo" outstanding.